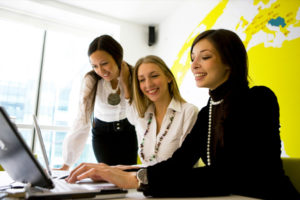 The time of year is approaching when annual performance discussions are held. Leaders will be receiving a lot of feedback about the results they delivered as well as their leadership competencies. Many times, these conversations result in vague feedback such as "you need to improve your executive presence, "you need to be tougher," or "you need to be less aggressive."  The challenge with vague feedback is what to do with it and to understand how a leader can ensure they are improving in areas they don't really understand.
Formal and informal feedback provides insight into opportunity areas that every leader has. The challenge is to be able to identify the 2-3 performance "themes" or consistent messages that are being provided. The reason it is helpful to look for consistent or recurring themes is that it will provide a leader the opportunity to filter out feedback that is received because of personality conflicts or a lack of alignment with a supervisor's values or personality.
Once the key opportunity themes are identified, think about doing the following:
Look for leadership behaviors that might be misinterpreted. It's not just about knowing yourself, it's also understanding how others "receive" or experience you. If you feel that you are often misunderstood, then there is an opportunity for you to close the leadership "gap"; that is, the difference between intended actions or comments and how others interpret them.
Go to a trusted advisor group of peers (every leader should have one of these) and ask for honest, constructive feedback from this trusted source.
When receiving vague or unclear feedback, ask the reviewer to describe what you would be saying and/or doing if you had improved in the identified areas. In other words, have them describe what success would look and sound like so you are clear on the expectations.
Many times when women leaders talk to me, they share their frustrations regarding how they are perceived/evaluated; work-life balance challenges; and their inability to break into higher management levels or the C-Suite (executive level). Or, once they are in the top leadership echelon, how to survive and thrive. The answers to these challenges and others rest within their own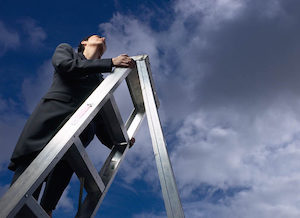 leadership competencies and how ready and able they are to ignite their leadership power.
Leadership is like any other significant effort. You need to work your mental "muscles", get feedback about how you are doing (look for those 2-3 key themes) and continually take your skill set to the next level.
As a former President who worked her way up the corporate ladder in a complex and competitive business culture, I created the Stepping into Your Leadership Power™ Retreat as a philosophy and developmental program grounded in the realities of today's business environment and the lessons of real life experiences.
The 2015 Leadership Retreat is being held September 24th and 25th in North Scottsdale, AZ.
Held at the highest location in the Desert Mountain community in North Scottsdale, the Stepping into Your Leadership Power™ Retreat offers the opportunity for women leaders to soar to new heights! Call Lynn for more information (480-502-5931).