Pros and Cons of Raising an Only Child
Becoming a young mom was one of the biggest teachable moments of my life. It taught me responsibility, selflessness, and time-management better than anything ever could. Although I love my daughter more than I could put into words, I quickly knew that having more children wasn't in my future.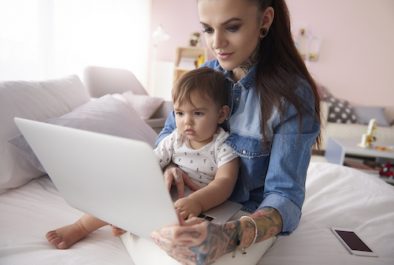 As the middle child of five raised by a single mom, I know a thing or two about sibling rivalry. Sharing didn't always come easy, and for my mom, budgeting is still something she struggles with. I'm constantly asked why my husband and I have chosen not to grow our family, and my responses are always the same.
Below is my list of pros and cons of raising an only child.
PROS:
She's outnumbered
Whether it's a trip to the grocery store or a family vacation to Disneyland, it feels great to outnumber your child. Having my husband to lean on when I need a helping hand is amazing. It means I can take breaks without having to have children following me around. Trips are definitely smoother by having two parents and only one child.
No sibling fights
Growing up, there wasn't a day that went by when my siblings and I wouldn't fight. Today, I see that same sibling rivalry in my niece and nephew. I hate confrontation, so not having that tension in my daily life is amazing.
Fewer expenses
Although my mother did an amazing job raising her five kids the best she knew how times were tough. My mother was stretched thin, and between bills, activities, and apparel, she was barely making ends meet. I love the fact that when back to school season rolls around, I only have one child to shop for.
CONS: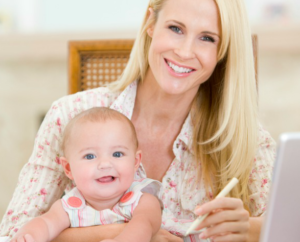 Practicing social skills
I've always been painfully shy, and unfortunately, my daughter inherited that trait from me. However, while I had my siblings to chat with and confide in, my daughter doesn't have those relationships. Today, we rely on the school to teach her those social skills.
Keeping her busy
One of the biggest struggles with raising an only child is keeping them entertained. My daughter bounces from activity to activity trying to keep herself busy, but unfortunately, sometimes the boredom gets the best of her. Taking time from my responsibilities to play and keep her entertained has helped.
No lifetime friends (siblings)
Although my siblings and I fought a lot, we also shared a lot of great memories. We all have kids in the same age range and check in on each other whenever possible. Sadly, my daughter won't experience those relationships. However, I hope she builds friendships that provide that same type of love and support.