How Phoenix Hopes To Help Lower Teen Suicide Rate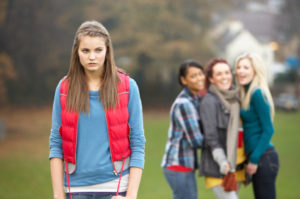 Across the US the suicide rate in each state has risen, and as the world mourns the loss of two high profile celebrities from suicide in the last week, there are still many people out there silently struggling.
And teens are especially high risk for suicide. In fact, suicide is the third leading cause of death among children ages 10 to 14 years old, according to azcentral, and the second leading cause of death in young adults ages 15 to 34.
Arizona has seen a rise in teen suicide between 2012 and 2016.
In a hope to prevent further tragedy, the Tempe Union High School District had added a suicide hotline number to the ID badges every student wears when they attend school.
The hope is kids will use the number should they feel they need help and want to remain confidential about doing so. By making the number easily accessible, hopefully any stigma around needing help will go away and they will feel comfortable to seek assistance.
One reason as to why the teen suicide rate is going up could be due to puberty. Teens are starting puberty much earlier than they did 40 years ago.
Because their teenage brains are still underdeveloped, researchers think it's possible their brains can't handle the sudden changes their bodies are going through.
Another theory is that social media might have a roll in causing heightened stress in teens who are already going through a difficult stage of human development.
Lastly, there is a growing mental health issue among society as a whole. More people are reporting feelings of anxiety and depression with little knowledge on how to cope.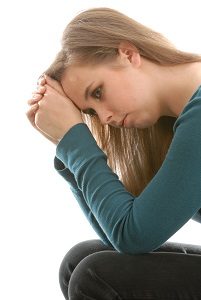 As a result, many kids and teens find when you combine all these factors together they can be emotionally overwhelming. That's why Care 7, Tempe's crisis response team, has a counselor in every Tempe high school.
Overall, the best thing anyone can do is to be responsive and open to someone who reaches out for help. Also, keeping conversations going about suicide helps shed light and resources on the issue.
The more knowledge we have, the better we can be at helping and protecting the younger generations.