Highlights From The 2018 Women's March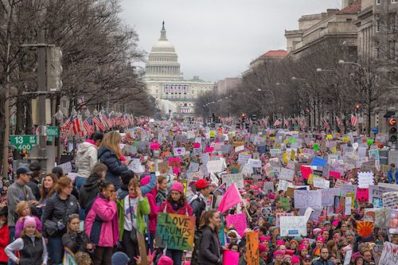 On Saturday, January 20, demonstrators took to the streets for the second year in a row to march in solidarity for women's rights across the U.S.
This year, activists and protestors marched not only in solidarity for women's rights, but to demand more social and political change including an end to sexual abuse.
Here are some of the highlights from each Women's March across the country.
Chicago, New York, and Los Angeles saw a large turnout for the march. Roughly 200,000 marchers were recorded in New York, 300,000 marched in Chicago, and a whopping 600,000 turned up in Los Angeles, according to The New York Times.
New Yorkers brought back the signature pink beanies worn by protestors at last year's march, and many touted signs calling out Trump's recent remarks about people from sh*thole countries.
In Los Angeles, singer-songwriter Halsey recited a powerful poem she wrote about her experiences with sexual violence, as well as going with her friend to Planned Parenthood after she was raped.
The poem, titled "A Story Like Mine," recounted moments throughout the singer's life such as being sexually abused as a child and being coerced into sex by her much older boyfriend when she was a teen.
Academy Award winner Viola Davis addressed the crowd with statistics on sexual assault and violence against women, and actress Scarlett Johansson called out actor James Franco in her speech about taking responsibility for your actions.
More than 10,000 protestors marched in D.C., where currently the federal government is under a shutdown. Yet despite a shutdown in place, federal authorities still attended the march to help keep marchers safe, according to the Federalist.com.
Some women decided to wear the famous white bonnet and red cape from the Hulu original series "The Handmaid's Tale." Others wore cat costumes to protest Trump's remarks about grabbing women, while some sported Time's Up t-shirts in support of the Me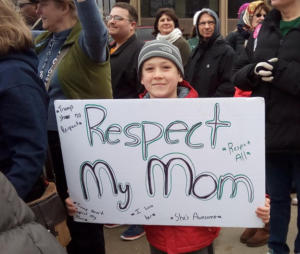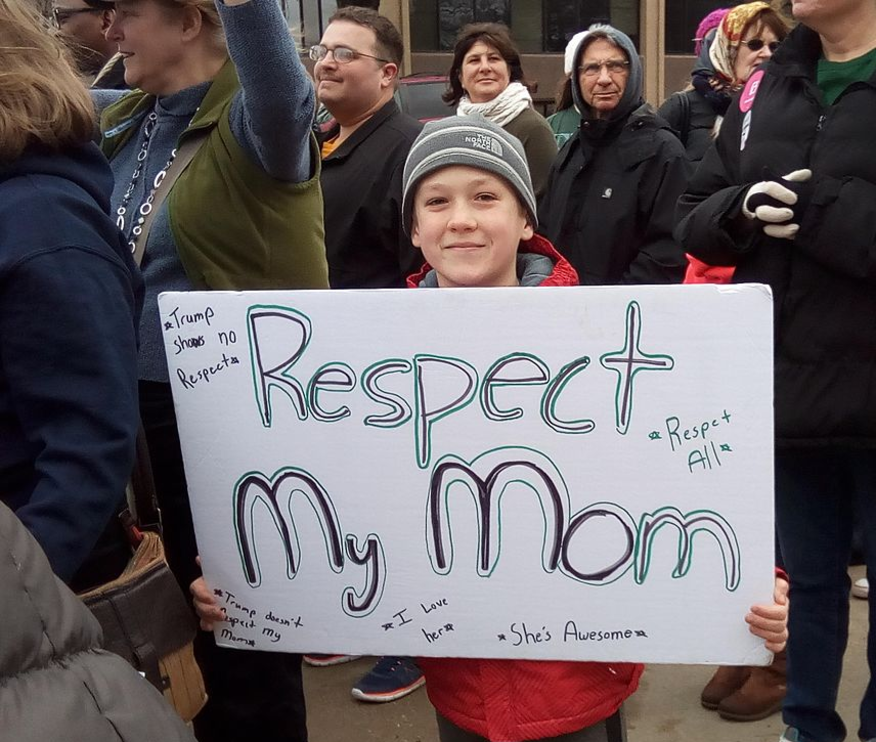 Too and Time's Up movements.
Finally, marchers were reminded of the importance of registering to vote and exercising their right to cast their ballot, especially just before the 2018 primary elections where some states will vote as early as March.
Overall, the 2018 Women's March continued to rally for social and political reform, change, and transparency. A message that will no doubt continue throughout the year.