The Importance of Bedtime Routines and What to Include in Yours
Ever since I read the book The Power of Habit by Charles Duhigg, I've become more aware of my daily habits, routines, and patterns. I'm now also constantly looking for ways to improve my daily life in order to create better and healthier customs for the overall wellness of my home and family.
While I don't have it all completely figured out, one item that I'm very proud of is my nighttime checklist. A few months ago, after feeling frustrated with our lack of productivity with our nighttime routine, my husband and I decided to create a checklist that would serve as a reminder and accountability sheet.
In this checklist, we included everything from washing dishes to taking out the trash and even turning on the diffuser.
Although I would assume everyone's checklist would look different from ours, there are some basic items that can positively improve anyone's daily lives.
Below are some general ideas of what you can include in your nighttime routine checklist.
Chores that you usually put off
If you're like me, then taking out the trash is one of your least favorite chores. The act of having to walk outside is simply irritating, so I tend to put it off for as long as I can. However, after growing tired of playing Jenga with my overfilled trash, I decided that it had to become a daily duty in my household. You can also add things like washing dishes, cleaning the litter box, and cleaning the kitchen.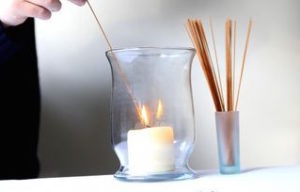 Tasks that can simplify your morning routine
As a busy mom, mornings tend to be more hectic than I would hope. From breakfast to packing lunch, and getting dressed, mornings are frantic. Luckily, there are undertakings we can accomplish the night before that can set our mornings up for success. Filling up water bottles the night before has been a game changer for our morning. It's now part of our nighttime routine.
Practices that set the mood
I'm a big fan of scented candles and diffusers. Not only do they leave my house smelling fresh, but they also help bring a sense of calmness to my home. This is especially important after a busy day and even busier nighttime routine. If you don't already own one, I would recommend an aromatherapy oil diffuser. You won't regret it.