Online Dating: I Swiped "Right" into a nightmare…
After years of resisting the ONLINE DATING idea, I would put in a scary text if I could, I decided I was being a hypocrite and I must check it out for myself rather than come to such a hasty conclusion about it. There is such a tornado of information and a crazy number of sites to look at.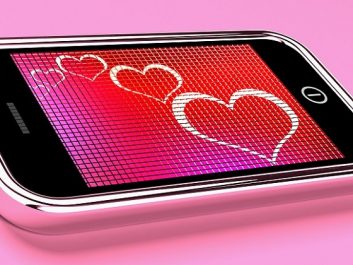 Do you want to hook up? Go to tinder.  
If you want a long-term relationship, look to match.com or eharmony.com.
Find a religious connection? There are sites for that too.
Ones for farmers and pet owners, golfing, equestrian, tall friends, or gluten-free dating.  Wait, what? Diaper dating and clowns dating? Yep, its a thing…Wow, who knew? There were too many to list… If you can think it, someone else already has.
Boy, what happened to the good old days of just being referred by a friend or meeting by chance?  Oh, that's right everyone has their heads buried in their cell phone on tinder or bumble. LOL. So before I curled up into my hole I decided to conform like cows to the slaughterhouse.
I wasn't brave enough to do Tinder because that's not my scene and I felt like Match or Eharmony was so commercial.  
So I decided to ask a friend that has never let me down… GOOGLE, "He", because in my world I need the advice of a wise old man, advised Zoosk.com, that was voted as the best, I'm sure it was not a rigged election… HAHA. Who would do such a thing… right?  
I digress, I wasn't on there but 5 min and had over 47 messages.  I thought this has to be a mistake or an error. The error was mine.  It was 9 pm on a Friday night and these boys were looking to not be where they were.
It probably didn't help that I have blond hair… sorry, but I do think it catches attention on a site like that.  Before I knew it my fingers were feverishly trying to keep up. This was stressful.
Later I would learn the issue was I was fresh meat! Yep, you heard me right. I was something new like a shiny new toy.  My experience only lasted me 2 days before I learned all I could about online dating. I had dates set up for months and met some really amazing and not so amazing people.
I have learned it's not for the weak hearted and is an amazing way to meet people as long as you're not attached to how it should be rather than how it is.