Correctly Using Email Lists In Your Joint Business Ventures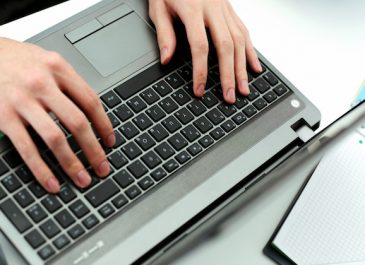 Business collaborations are all the rage these days, but if you have a joint venture planned, how are you going to handle email marketing? Are there legal restrictions on how you use your email list or theirs?
Yes, but it's less complicated than you might think.
As a little bit of a refresher here are some of the guidelines you should already be following as you create and manage your email list.
In addition to the general requirements of not sending emails that are fraudulent, misleading, or with incomplete or inaccurate information, federal law places restrictions on who and how you may email commercial or marketing messages.
You need to have either express or implied permission to email someone. Express permission is an explicit email list of people who have opted-in. In other words, the person knows their contact information is being added to an email list.
Implicit permission covers things like prior business relationships, business cards exchanged at a trade show, membership in an organization without specific reference to an email list, and other similar exchanges.
If you don't have either kind of permission, you can't email them. You can't buy lists, rent lists, share lists, scrape lists from public directories, or guess at email addresses.
Using commercial email services such as Constant Contact or MailChimp will help you follow the rules because they monitor, question, and suspend your account if they think you aren't following legal requirements.
When it comes to planning your joint venture, you'll need to account for those individual legal requirements and make sure what you plan to do with someone else's information will not violate them. Conversely, you don't want to do something that would be a violation of the same laws governing your joint venture partner.
Let's make that practical. Say you are planning a joint event and want to invite everyone on your mailing list and everyone on your joint venture partner's mailing list.
You should not consolidate your lists into one joint venture list. Your people haven't given permission to receive emails from your joint venture partner, and the people on your joint venture partner's list haven't given permission to get emails from you.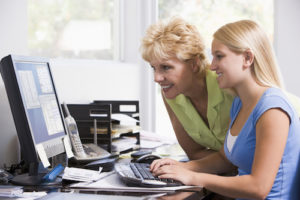 However, if you send email announcements to your list ("Hey everyone, I'm doing this cool event with X") and they send announcements to their list, neither you or your partner are violating the law and the overall result to your joint effort is the same.
You can link both emails to the same event splash page or registration platform if you want so that registrations are all in the same place.
When it comes to email marketing and joint ventures keep your email list to yourself, but use it cooperatively to further the objectives of the joint venture.
DISCLAIMER: Although the author, Melody A. Kramer, is a licensed attorney, the contents of this article are intended to of a general educational nature, and are not intended as legal advice on any particular client matter and does not create an attorney-client relationship with any readers.