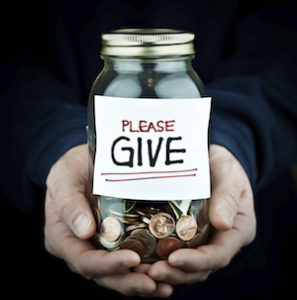 When it comes to raising money for charity, you don't have to be a multimillionaire to make a change in this world. Granted, there are charity events all over the world where the richest people gather and spend their money in auctions for a good cause. However, sometimes all it takes is dedication, love, and drive to really make a difference and help those who are in need.
Melanie Rogoff, a senior business management major at the Arizona State University, has used her DJ skills from her personal show Euromerica on ASU's Blaze Radio along with her love for music to raise money for a cause that is close to her heart. Rogoff had lost her beloved grandmother a few years ago to Parkinson's Disease, and is determined to help those is search of a cure. After an interview with Rogoff, she explained the devastation she and her family went through as they watched the disease take its toll on her grandmother.
"My grandma had Parkinson's Disease, and when I was in high school she passed away from it. My grandmother had suffered from Parkinson's Disease my whole life. It wasn't until I got a bit older that I realized her struggles. As time went on she couldn't really walk without a walker, she had trouble speaking, had trouble eating, and eventually she went from being completely lucid and aware of everything to suddenly hallucinating and being confused. Just seeing her get progressively worse was devastating. At the time I thought, when I get older and when I have the ability to, I want to donate to research towards this disease so it doesn't have to be something people have to experience any longer. Or if someone is diagnosed with Parkinson's the doctor will be able to say, 'It's ok, we do have a cure for it.'"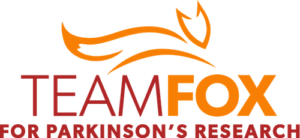 Recently Rogoff has become involved with the Michael J. Fox Foundation for Parkinson's Research, where she is selling a charity CD to raise money for the organization.
"I am a volunteer working with a group called Team Fox, which is a part of the Michael J. Fox Foundation for Parkinson's Research. What they do is that they find creative ways to raise money for the foundation, where all the money is going from Team Fox straight to the Michael J. Fox Foundation and into their research. I began planning the process of making and selling a charity CD in November of 2015, and it really came into fruition and was released on December 15th of 2015. The CD is only available for six months, which means after this June 15th, my CD will no longer be available. I am planning on releasing a second CD in September."
This ASU senior has been working diligently since last November to meet her specific financial goal she set for herself.
"So far I have raised $1,137.88, and I have until June 15th to raise a total of $2,500.00. So I am really hoping this reaches people that can help me achieve that goal. People can donate directly online at this Team Fox website. One hundred percent of the donations given on the Team Fox website go straight to the organization. There are other websites to donate through as well, where my charity CD can be downloaded after the donation, but not all of those funds get sent directly to the organization. So what I have done is once a person donates on the Team Fox website, they then are able to type in an email, and from there I am able to send those people a personal copy of my CD via email. That way people get the CD I promised without any money being lost."
Not only would donating to Rogoff's cause benefit those working to put an end to Parkinson's Disease, but it also provides the donators with a unique and entertaining album of songs to listen to.
"There are 16 songs on my charity CD, and again, it is being sold for $10. Personally, I think that is a great deal because a normal 16 track CD on iTunes usually ranges around $13-$16 dollars. It is a multi genre album with pop, dance, hip-hop, folk, rock, and alternative genres throughout the CD. What's also cool about this album is that it features artists from not only around the country but around the world as well. The artists that donated their music to this cause are from Arizona, California, Florida, Canada, England, and from Norway."
Check out these links below if you are interested in donating to Rogoff's cause and want to help her reach her fundraiser goal. As said by Melanie Rogoff herself, "No amount is too big or too small, and every donation is a blessing."
Online Charity CD: http://euromericaradio.bandcamp.com/releases
Melanie Rogoff's Team Fox Donation Page: http://www2.michaeljfox.org/site/TR/TeamFox/TeamFox?px=2342481&pg=personal&fr_id=1890
Euromerica Facebook: https://www.facebook.com/Euromericaradio/
Euromerica Twitter: https://twitter.com/euromericaradio