Are you planning a night out on the town? Does getting dressed up in fancy clothes with your closest friends sound like a blast to you? Well, instead of going out clubbing or to the bars and expelling multitudes of energy, you could always grab dinner at a reputable restaurant and then go to a live theater show!
Maybe instead, you are spending the day with your kids and need an activity for the whole family to enjoy. In a place like Arizona though, going outdoors isn't always the best option. Thus, taking them to a family-friendly, live theater show can be the answer to all of your problems.
Contrary to what most people believe, Arizona is booming with theatrical life geared towards all types of audiences. No matter what time or what day, there is always a show playing somewhere for you to see.
Listed bellow are a handful of popular theaters around the valley, ranging from family friendly venues to theaters that promote acting in the nude. No matter the occasion, there surely will be a show for you.
Arizona Broadway Theatre- Peoria, AZ
Generally Family Friendly
Tickets: $40-$85
The Arizona Broadway Theater is one of the most popular and prestigious theaters in Arizona, offering Broadway-quality musicals to its patrons. This is also one of the few theaters in the valley that is a certified dinner theater, offering five-star quality meals before the show.
ASU Gammage (Grady Gammage Memorial Auditorium)- Tempe, AZ

Generally Family Friendly
Tickets: $40-$200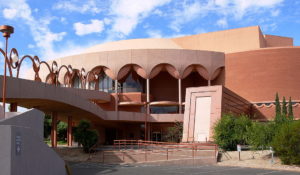 ASU Gammage, like the Arizona Broadway Theater, offers Broadway-quality shows. However, in this case though, the actors ARE from Broadway, traveling to Arizona from New York City in their yearly tour around the country. Tickets may be a bit pricey for these theatrical performances, but being able to see the original Broadway performers without having to travel to New York should be worth your empty wallet.
Brelby Theatre Company- Glendale, AZ
Generally Family Friendly
Tickets: $10-$20
The Brelby Theatre Company is a small, black box theater in the heart of historic downtown Glendale. This theater has many varying qualities that make it unique, such as: performing plays and musicals written by local playwrights, performing AZ premiers, and utilizing such a small space with beautiful and engaging sets.
Mesa Encore Theatre- Mesa. AZ
Generally Family Friendly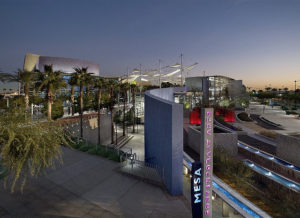 Tickets: $25-$30
The Mesa Encore Theatre is a non-profit theater that has been a historic part of the valley of the sun since 1937. They strive to put on a wide variety of plays and musicals for an array of audiences. The theater is big and beautiful, allowing for breathtaking sets to be constructed.
Nearly Naked Theatre (within the Phoenix Theatre)- Phoenix, AZ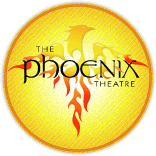 18+ Adult Theater
Tickets: $25-$30
This is a theater you definitely DO NOT want to take the family to. As the name implies, Nearly Naked Theatre offers nude or risqué theater to its audience. In partnership with Phoenix Theatre, they perform their shows on the stages there. This theater is eye opening and exciting, if you can get over seeing naked people relatively close to you that is.
Theater Works (within Peoria Center for the Performing Arts)- Peoria, AZ
Generally Family Friendly
Tickets:$15-$20
Theater Works is a great place to find varying types of theater for everyone to enjoy. Their main stage shows are usually for older audiences, but not always. Then, they have a Youth Works program with shows geared specifically towards families. It is always a good choice if you are on the west side of the valley.
Valley Youth Theatre- Phoenix, AZ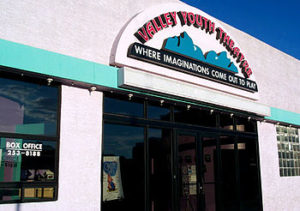 Family Friendly
Tickets: $20-$25
The Valley Youth Theatre, quaint performance center that performs specifically for children and their families. Known as the most popular children's theater in the valley, it truly lives up to its name. Shows are adorable and definitely memorable. Some of their shows can be caught being performed at the Herberger Theater on the main stage.