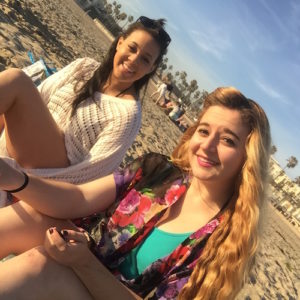 It is finally spring break for the Arizona State University. Students are off flying back home, taking trips to Florida and Mexico, or are just sleeping the week away in their apartments and dorms. I personally had been invited to get away to Cancun with some friends, but instead, I decided to plan a trip to the happiest place on Earth with my favorite person on Earth, my best friend.
Like millions of other Americans, I have traveled to Disneyland and California Adventure with my family dozens of times, with the Disney magic never losing its charm. However, I have never gone and experienced America's most cherished theme park without my parents and brother by my side. I have never traversed the land of Disney without my mother attached at my hip, without my father leading me through the crowd hand in hand, and without my brother motivating me to make funny faces in every picture taken. This time I will be with my biggest partner in crime, the girl I have experienced every crazy adventure with. As amazing as vacations are with your beloved family, there is something so exhilarating about vacationing with your bestie. You have no rules, no reason to censor yourself, and every reason to go wild (with in reason that is).
Our itinerary consisted of tanning and swimming the day away on the beach on Wednesday, running around California Adventure on Thursday, rocking Disneyland on Friday, and then enjoying the beach one last time on Saturday before driving back to the Valley of the Sun. Not only will this road trip be an amazing experience on its own, but it will give me an opportunity to connect with my best friend in a new way.
The website lifehack.org posted an article called "20 Amazing Reasons Why You Should Go Traveling With Your Best Friends." Out of the 20 reasons listed, my absolute favorites were: There is never a bored moment, both night and day are equally as fun, the journey is as fun as the destination, and you can completely be yourself around them.
I agree with the entire article, but these four resonated with me the best. So far it is our second day into our four day spring break trip, and my best friend and I have experienced all four amazing reasons for traveling together. The entire 6 hour drive we sang to our favorite music, talked about anything and everything, and played road trip games. Not a dull moment existed on that drive, it was a blast! We somehow even made unpacking at our hotel a fun experience. After settling in to our room, we got dressed in our swimsuits and took off for the beach. If I thought I could be goofy with my family, well, I could be 200% goofier with my best friend. We splashed, laughed, ran around, and didn't care who was watching. As long as we're together, we are completely true to ourselves and let our freak flags fly high! Like life hack.org mentioned, our evening was just as fun. We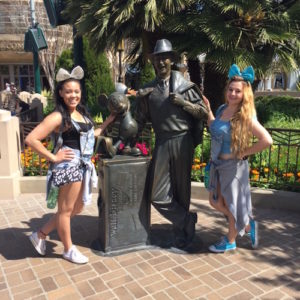 found a cantina on the beach, and feasted on sea food and tacos, all the while laughing the night away. With full bellies, we drove back to our hotel, laid out our outfits for the next day, and slowly drifted away to dream land. Then, before we knew it, the sun was up and we were running around like giddy children as we got ready for our first day at Disney's California Adventure. Without getting into too much detail (because that would be a whole other article in itself) we spent the day riding the magnificent rides, watching shows, eating delicious foods, and snapping millions of photos. The park had a whole new light to it when side by side with my soul sister. Everything felt so free and exhilarating.
It is now the end of our second day, and as we get ready for bed I can't help but feel giddy for what is to come tomorrow. If California Adventure was magical, then just imaging what we will be able to accomplish in Disneyland!  Wish me luck as I explore day 3 and 4 with my partner in crime by my side… and if you have never taken a road trip with your best friend, I recommend you add it to your vacation bucket list, and soon!